Tailoring For Men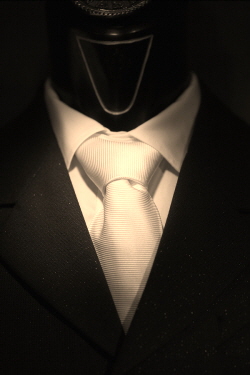 Let's face it ... your appearance is important. Your wardrobe contributes significantly to the impression you make on others, your success, and your self-esteem. Look better, feel better. As an expert in men's tailoring, Vivian can help you take that step to the perfect fit.
Vivian offers repair and alteration services on pants, slacks, trousers, shirts, suits and sport coats for men. Services include:
Hems: shorten/lengthen
Buttons: re-attach/replace
Zippers: repair/replace
Coat & Suit Linings: repair/replace
Shirt & Jacket Sleeves: shorten/lengthen
Pockets: repair/replace
Elbow Patches: add/replace
Vivian also offers repair and alteration services on men's uniforms:
Work Uniforms
Military Uniforms
Police/Fire Uniforms
Martial Arts Uniforms
Sports Uniforms
Email us or call (401) 965-7106 for the perfect fit!
Hours by Appointment Only.

© Copyright 2011-2021 Vivian's Tailor Shop. All rights reserved.
41 Village Plaza Way • North Scituate, RI 02857 • (401) 934-3209 • Mobile: (401) 965-7106